Maybe you know or maybe not, But after reading this full article you will understand how easy it is to generate leads for your business is online or how easy it is to get free business leads.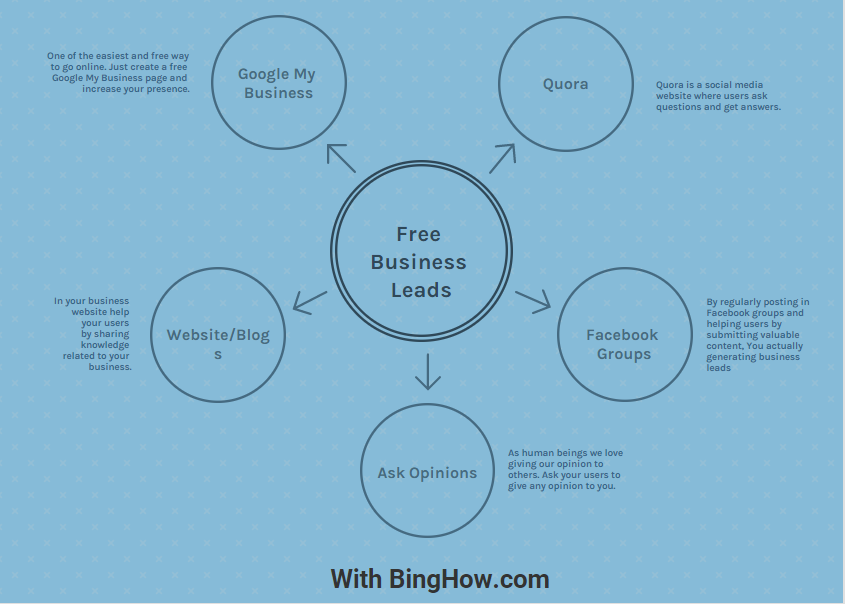 There are many free business growing tools available online to help you. After readout this article you will able to-
 Generate free business leads
 Easily expand your business online
 Learn new gateways to business
 Go online with your business
So let we start: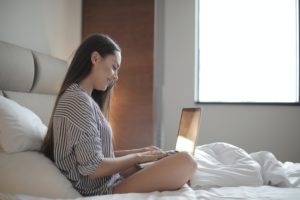 Free Business Growing Tool:
1. Google My Business
2. Quora
3. Website Blog
4. Facebook Groups
5. Ask opinion
Free Sales Leads Generating Methods Online:
1.  Google My Business Page:
One of the easiest and free way to go online. Just create a free Google My Business page and increase your presence. It needs some very little information from your side and you will get started generating free business leads.
So let we start with Google My Business Page Step By Step:
1.  Visit Google My Business Page and login with your Gmail account.
2. After a successful login, it will ask for Business Name.
3. Give it a proper business Name. ( Business name must be original)
4. Select the proper business address. It will help users to visit your business.
5. Fill all details like Description, Contact Details, and office timings.
Your first step towards free business leads is completed. Now when peoples will search for any keyword related to your business, Google will suggest you.
Quora:
Quora is a social media website where users ask questions and get answers. It is a great platform whereby helping people you can make them your loyal customer.
Why quora are best because people are already in their research mode so the chances are high that they will be your next business lead.
Here is how you can start with quora:
1. Visit Quora.com and make an account.
2. Search for keywords related to your business.
3. Find related questions and give an appropriate answer.
4. Try to answer as well as you can. Better and realistic answers get more views and more leads.
5. At the bottom of the answer give your contact details like your website address, Whatsapp business number, or Business page details.
Website Blog:
In 2020 almost, Every business has a business website. In your business website help your users by sharing knowledge related to your business. By helping others in achieving their goals, they will help you in achieving your goals.
In the blog section, Must Set a funnel or contact form, So that qualified users ( Highly Interested) can contact you for any business discussion. You can have a WhatsApp chat button so that the user can contact you instantly.
Before writing a blog, You must go with keyword research so that you will get an idea about topics on which to blog.
Facebook Groups:
By regularly posting in Facebook groups and helping users by submitting valuable content, You actually generating business leads. Leads that will help you in getting more business leads through Facebook.
How to get started with Facebook business groups:
1. Post a helpful content
2. Ask group members if you can solve there any problem related to your business niche.
3. Guide them to the best of your knowledge.
4. In post-show them that your intention is only to help, not to sell.
Ask opinion:
As human beings we love giving our opinion to others. Ask your users to give any opinion to you. It helps peoples to connect with you. Once they will connect with you, you can help them and sell anything.
To ask their opinion, you can use WhatsApp status, Facebook Groups, and Status, Website Opinion Forms.
Well, These are tried and tested methods of generating leads. If you still need any help, You can leave a comment below. Or you can chat with us.
Ping us to know how we can help you in getting online or growing your business.