How to Register a Startup Company in India Online
What is a startup?
A startup is a small venture that start to find a solution of people's problem. Generally startups operated by a single person or many times Two or more persons.
Startups provide jobs for youth of the nation which helps in the economic development of the society or Nation.
What is Startup India?
Startup India, initiated by the Government of India is a flagship initiative launched in January 2016.Through this scheme, the government is looking forward to driving sustainable economic development and enhance employment opportunities in India. The government of India recently announced Startup India action plan to meet the requirements of this initiative.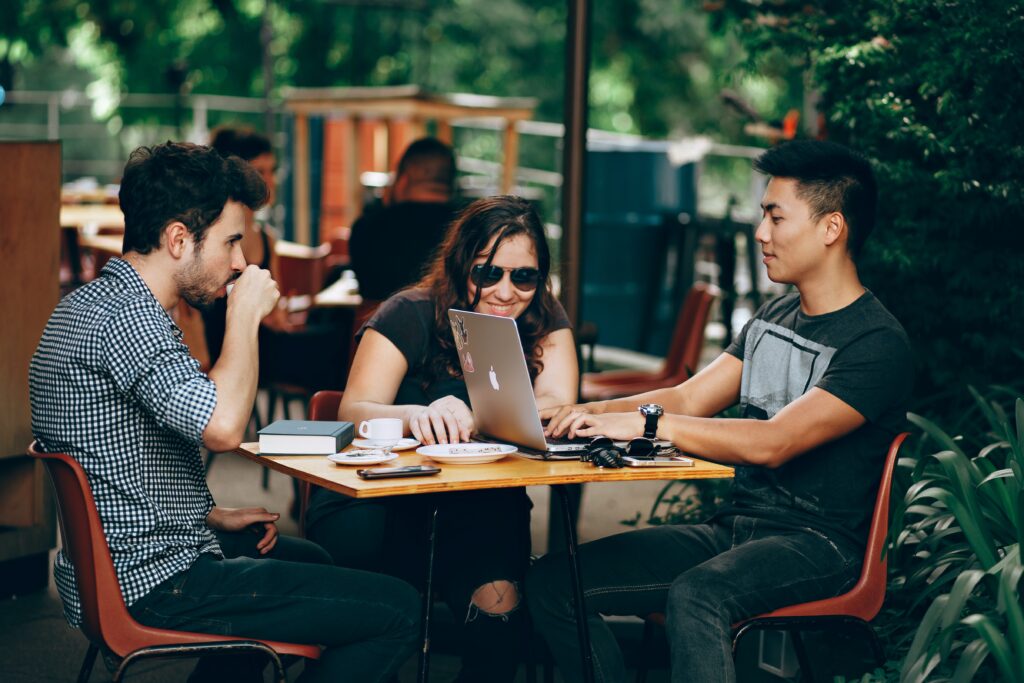 Documents for Registration
An entity required to be incorporated as a Private Limited Company or a Limited Liability Partnership has to be registered with the Ministry of Corporate Affairs. It is therefore very much necessary to know what are the documents that are required for incorporating an entity as Private Limited Company or Limited Liability Partnership.
The directors and the subscribers of the proposed company should have the following:
(a) PAN Card because it is a nationality proof
(b) Photo, Passport size photograph
(c) Aadhar Card/Driving License/ Voter Card/ Passport as identification proof
(d) Electricity bill/ telephone bill/ bank statement etc. Residential proof
(e) Email-id or Mobile number
The incorporation documents required are as follows:
(a) Affidavit by the promoters
(b) Declaration in DIR – 2 by the directors
(c) Declaration in INC – 9 by the promoters
(d) Declaration in INC – 8 by a Chartered Accountant/Company Secretary/Lawyer/Cost
Accountant
For Registered office of the company:
(a) Ownership deed (if the property is owned) or
(b) Rent agreement along with latest Rent receipt and P.Tax (if the property is rented) or
(c) NOC from the owner of the property and
(d) Latest Utility Bill in the name of the owner i.e., electricity bill/mobile bill/ telephone bill/ gas bill.
The LLP agreement should be prepared and executed on the stamp paper.
A brief description of the innovative nature of your products/services.
Letter of Recommendations
Letter of funding
Sanction Letters
Udyog Aadhar
MSME Certificate
GST Certificate
how to Register a Startup Company in India Online
how to register a startup company in India online, follow these simple 4 steps;-
STEP 1: INCORPORATE YOUR BUSINESS
You must first incorporate your business as a Private Limited Company or a Partnership firm or a Limited Liability Partnership. You have to follow all the normal procedures for registration of any business like obtaining the certificate of Incorporation/Partnership registration, PAN, and other required compliances.
STEP 2: REGISTER WITH STARTUP INDIA
Then the business must be registered as a startup. The entire process is simple and online. All you need to do is log on to the Startup India website and fill up the form with details of your business and upload certain documents.
STEP 3: DOCUMENTS TO BE UPLOADED (IN PDF FORMAT ONLY)
a) A letter of recommendation/support
b) Incorporation/Registration Certificate
c) Description of your business in brief
STEP 4: ANSWER WHETHER YOU WOULD LIKE TO AVAIL TAX BENEFITS
Startups are exempted from income tax for 3 years. But to avail these benefits, they must be certified by the Inter-Ministerial Board (IMB). Start-ups recognized by
DIPP, Govt. of India can now directly avail IPR related benefits without requiring any additional certification from IMB.
STEP 5: FINALLY, YOU MUST SELF-CERTIFY THAT YOU SATISFY THE FOLLOWING CONDITIONS
a) You must register your new company as a Private Limited Company, Partnership firm or a Limited Liability Partnership
b) Your business must be incorporated/registered in India, not before 5 years.
c) Turnover must be less than 25 crores per year.
d) Innovation is a must– the business must be working towards innovating something new or significantly improving the existing used technology.
e) Your business must not be as a result of splitting up or reconstruction of an existing business.
Get your recognition number
That's it! On applying you will immediately get a recognition number for your startup. The certificate of recognition will be issued after the examination of all your
documents.
However, be careful while uploading the documents. If on subsequent verification, it is found to be obtained that the required document is not uploaded/wrong document
uploaded or a forged document has been uploaded then you shall be liable to a fine of 50% of your paid-up capital of the startup with a minimum fine of Rs. 25,000.
Startup India Action Plan
Startups shall be exempt from the payment of the income tax for three years.
80% shall be rebate availed by the startups on the filing of the patent application.
 A fast-track mechanism is also set up for patent applications.
Up to 3 years there will be no compliance in regards to the environmental law compliance, labour post self-certification
A hub for the startup India will be started with a single point of contact which can be available after site launch.
6Total corpus of 2500 crore will be the initial fund input by the government and up to 10000 crores in next 4 years shall be poured in.
A mobile app shall be launched which will help the startups to register via that app within one day.
Exemption from the taxation of capital gain.
Final Words
After 2016 Indian government and state governments are providing enough help to the startups to cope up with the economy. In India many startups have registered themselves under this startup India Scheme to get maximum benefits from the governments. As the result of this scheme more and more entrepreneurs are getting motivation and they are starting up their companies and contributing towards making society more efficient and comfortable. Generating more and more jobs for the country is the reward we are getting from the startup India scheme.