When Mother's Day is Celebrated 2020?
Mother,'s Day 2020
Mother's Day 2020 will be celebrated on Sunday, 10th May. It is celebrates on 2nd Sunday of May every year.
It is celebrated on various days in many parts of the world. Different dates in different countries, some common ones are:
Sun, 10 May 2020 – 48 countries
Sun, 31 May 2020 – 4 countries
Sun, 8 Mar 2020 – 3 countries
Origin of the day lies in the time a woman name is Anna Jarvis had held a memorial for her mother's when she passed away in 1905. She never married nor raised any children.  She began this special day after his mother's death.
There is no doubt that no one can give Mother's love in the world and Mother's love cannot be returned to her in any way.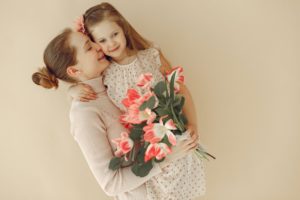 Mother's Day Quotes
He didn't realize that love as powerful as your mother's for you leaves its own mark.
                                                     J.K. Rowling
Motherhood: All love begins and ends there. 
                                                   Robert Browning
There's no way to be a perfect mother, and a million ways to be a good one.
                                                   Jill Churchill
I remember my mother's prayers and they have always followed me. They have clung to me all my life.
                                                   Abraham Lincoln
Motherhood is the greatest thing and the hardest thing.
                                                   Ricki Lake
"When you are looking at your mother, you are looking at the purest love you will ever know.
                                                   Charley Benetto
"I can imagine no heroism greater than motherhood."
                                                   Lance Conrad
"A man loves his sweetheart the most, his wife the best, but his mother the longest."
                                                 Irish Proverb
"Being a full-time mother is one of the highest salaried jobs, since the payment is pure love."
                                                   Mildred Vermont
"Mother's love is peace. It need not be acquired, it need not be deserved."
                                                   Erich Fromm
How to Celebrate Mother's day
There are many different ways to celebrate Mother's Day –
You can Give cards, flowers, or cakes, Gifts of chocolate, jewelry, accessories, clothing, hobby equipment or tools, handmade items, or gift vouchers. Family gatherings or visits. You can take brunches, lunches, and dinners either at home or at a restaurant.
MoviesFlix: 300 MB, 480 MB, Download Bollywood movies, Free South Indian movies
Mother's Day Gift ideas 2020
1.Watch: A watch never goes out of style, and it's one of the best gifts you could get for your mom. 
2. Necklace:- On Mother's Day, you can also gift Morse Code Necklace as a gift to your mother.
3. Smart Speaker:- If your mom is fond of listening to songs or dancing daily by applying music to stay fit, then this gift is perfect for her.
4. Facial kit:- Facial Kit can also be included in Mother's Day gifts to keep Mom's skin intact. It is easily available online.
5. Kindle Paper White:- If you are fond of reading mom books, then Kindle Paper White will be the perfect gift for them. You can buy it both online or offline.
6. Notepad:- Weekly Planning Notepad
7. Book:-  'What I Love About Mom By Me'
8. Photo Collage:- Minted Heart Photo Collage
9. Towel:- Mom Embroidered Dish Towel
10.Yoga Mat:- Backslash Fit Smart Yoga Mat