Well, if you are looking for ways to stream live games and make money, Then two main possibilities are
You Love eSports 
You Too Much Love eSports 
Yes, there are lots of methods that are there through which you can make real money by playing games. 
Today, In 2020 options are limitless. The possibilities are endless. So let us get most of them. 
The dimensions of new jobs are also opening up over time where jobs are decreasing. Never thought you could make money by playing video games, but today it is happening. Make money online by playing video games and stream them on streaming platforms.
In this article, we will learn how to make money by playing video games.
Learn : How to Make carrier in gaming industry
First of all, you'll need to hold on to a game to make money from video games because people love seeing when you play well.
In this article, we'll talk about all the apps you can do online streaming and make money with.
Gaming streaming is work well for both, male and female. In my opinion, people love to see best player and here sex does not matter.


Apps to stream live games and make money:-
1. Twitch:-
Twitch is one of the best apps to stream live games. At twitch you could make money by subscribers because for every subscriber you will get approx $ 3 and this is not bad.
At twitch there are other methods through which you can make money. Another way to make money at twitch is by gifts. If people love your playing skills they will gift you real money in forms of gifts.
So just imagine how much money you can generate through twitch by playing mobile games.
it's one of the easiest methods.
Another way through which twitch streamers can earn is by advertising. According to the CNBC website twitch steamers make approx $250 on every 100 subscribers.


2. Youtube: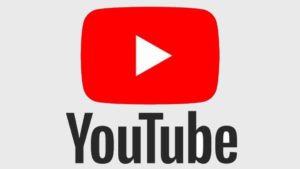 It's simple to live streaming where the only source of earning available is an advertisement. If you are new gamers who want to show his skills then you can start with youtube live streaming.
At YouTube, you can offer premium subscriptions to your users they can join premium on YouTube and you will get paid for every premium subscription.
Further at YouTube you can earn money from your user's comment. yes many users want that their name must be on top in the comment box and they will pay for it.
Another method of earning at youtube is by sponsor products and through affiliate marketing.
3. Cube Tv: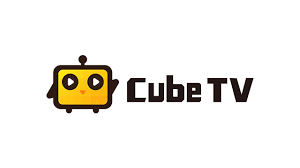 Another app where you can stream your games online. On cube TV streamers can make money by gifts. Users who love your gaming skills will gift you real money and it becomes your earning source.
The advertisement source is still not in live mode but it can be possible that you will earn enough money if the advertisement starts on cube TV.
So as of now we have discussed 3 apps where you can stream games online and make some money. If you are an online game streamer and if you are using other apps to stream your game skill online then please do comment in the comment box so that we can list that app in this article.If you found that this article is helpful for you and it can help others also then please do share it.