Facebook is the largest social media platform in the world. Facebook is founded by Mark Zuckerberg in 2004. Recently analytics show that there are 2.37 billion active users of Facebook and 1.37 billion users login daily.
There are many reasons to deactivate facebook account. Mostly people deactivate account due to exam because mostly students have addiction of facebook so they will not be able to concentrate on exam time. That's the one of the most common reason to deactivate facebook account. Girls, friends and new jobs also the reason to deactivate account.
Benefits to deactivate account
Every people give two to three hours on facebook or those people have facebook addiction they spent 5-6 hours everyday. It also increase anxiety or stress. If you deactivate your account
then you will be save 2-3 hours daily about 700-1000 hours in one year. You can learn a new skill in those hours. You can take
web development course, communication skill course, public speaking course
etc. there are many important courses you can take and can develop a new skill in your life. It also increase you personality.
In examination period you can more focus to exams. You can give exams without distractions and can achieve high marks. You can spent this time with your parents. If you spent time with your family then they will also feel happy. Many people waste their time to talk to girls and many people have created fake id's of girls account.
How To Lose Weight Fast At Home,14 Easy Tips
How to temporarily deactivate account
If you want deactivate account temporary follow these steps.
Click on the right side and then go to Settings
Click on General then Manage account and then click on deactivate account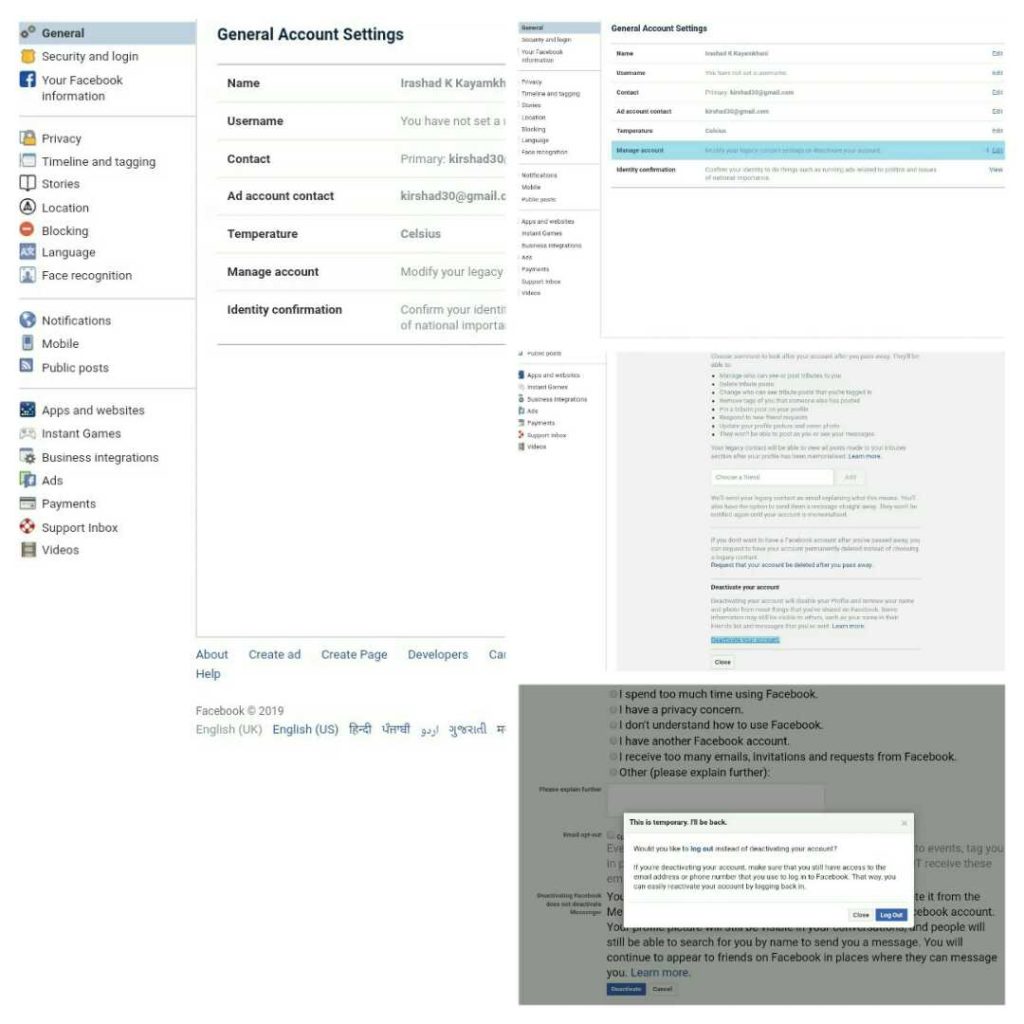 How to deactivate account in App
Open your facebook app
Click on three horizontal lines then click on settings & privacy
After clicking there click on Account settings >> General
General >> Manage account >> Deactivate account
How to deactivate account in Messenger
First you need to open messenger app
Click on right side on profile
then Account settings >> Perosnal Information >> Manage account >> Deactivate account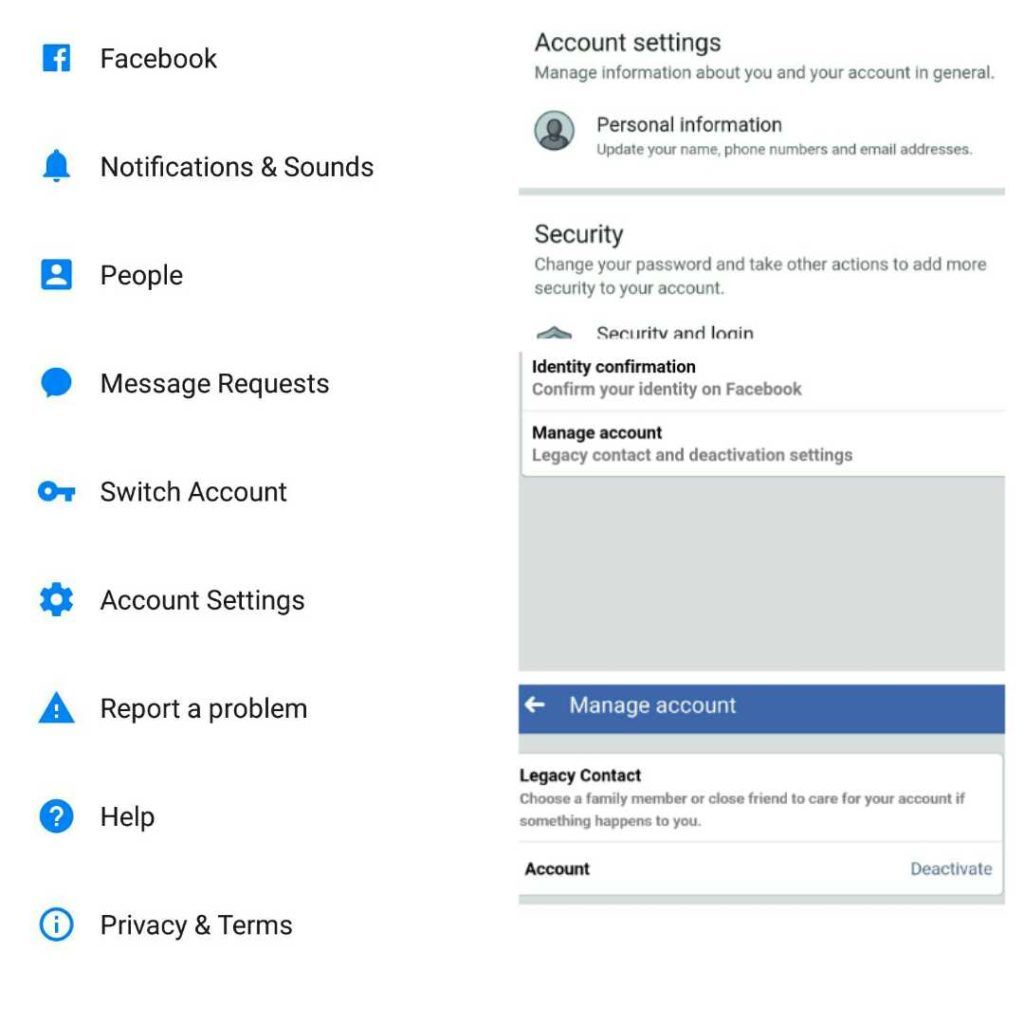 Important points:-
If you deactivate account then no one can see your profile but still your messages and your name will see in friends list.
If you deactivate account and you use messenger then still you can chat with friends and your profile picture will be visible on messenger.
.