We living in 2020, and now YouTube is the second largest search engine on the internet. People make videos and upload them on YouTube(By start a youtube channel), For there videos, they get money😎 from Youtube. Well, here your all queries get solved as we are going to learn "How to start a youtube channel".
To upload videos on YouTube and to make money you need a YouTube channel, so in this article, we will guide you step by step how you can create a YouTube channel.
With the making of the channel, we will also discuss key points To make it a successful YouTube channel.
So please follow every step and make your YouTube channel.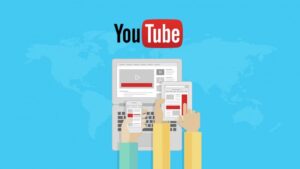 How to start a YouTube channel:-
1. Visit youtube.com and click on user button
2. Now sign in with your Google account
3. Now click on the gear button
4. Click on create a channel button
5. Give an appropriate name to your YouTube channel so that your followers can search it.
6. Now click on create button
7. Congratulations !! your YouTube channel is ready now you can upload videos on YouTube and when your account reached minimum requirement you will get paid for every view on your videos.
You can start with other video monetization channels with youtube. Check out Best youtube alternatives to make money
. 
SEO Of YouTube Channel:-
SEO plays a vital role in any online business. If you want to make it successful you need an appropriate SEO for your YouTube channel. So follow every step carefully before making any changes in the SEO of your YouTube channel.


1. Channel Name :
Your channel name must be appropriate to your content but this is not compulsory, you can give any name to your channel. But your channel name is something like that people easily remember it. 


Follow these simple tips to create a youtube channel name: 
Short and to the points
Interesting 
Unique
Somehow related to your topic
2. Video Title:
videos title must be an appropriate title because video titles play a vital role in the SEO. People will click on your videos when they will find the heading of the video appropriate to them. The video title also plays a good role in the SEO and search engines can find your videos through your title.


3. Fill The About Section:
Every YouTube channel has an about section so fill your channel about section with appropriate content, like if you have a cooking YouTube channel then fill it with the cooking keyword. You also can define what is cooking in your about section.
4. First 5 Second Of The Video :
In the first 5 seconds of the video, you must tell what is the video. People will remain to continue if they find your 5-second video appropriate to them. If you waste your first 5 seconds then your video will not get that many views that you expect. 


Keep in mind that video time is a very important factor for your youtube channel growth. Try to use something that is more interesting or informative in the first 5-10 seconds. 
5. Video Tags :
When you upload in a new video on your channel must define some keywords. These keywords will be defined in tags. Like if you have a cooking video channel then the cooking keyword must be in tags and descriptions. For better video tags and target keywords, you can take the help of some youtube SEO tools like Vidiq SEO.  (It's free with some limitations).


6. Stay Consistent :
You must stay consistent with your channel. Keep upload videos on YouTube channels on a regular basis. A channel which post videos on a regular basis gets more views and subscriber then other channels.


7. Reply Comment :
Regularly reply to the comment that your video receives. This will make your channel authority and communication with your subscribers. You can encourage your subscribers to comment on your video. A number of comments are also a signal of good SEO. 
So we have discussed 7 key points about make a successful YouTube channel.
If these points was helpful for you please share this video on Facebook and WhatsApp with your friends.if you have any query regarding the SEO a YouTube channel making process please do comment in the comment box and we will reply as soon as possible.